custom balls online
---
Custom made promotional balls: Soccer-, Rugby-, Volleyball etc. - Your corporate quality balls made by ballprint
Branded balls: whether football, tennis ball, basketball etc. - Your logo will be in the center on ballprint quality balls.
A round matter: ballprint is known for creative consultancy, artfully realization and competent production in ISO & ILO certified manufacturing facilities. Our focus is on your LOGO, your GRAPHIC, your EXPECTATIONS.

So you remain faithful with the visual of your trademark and win on points in every match. Fast and flexible: if small or bigger editions, we produce your order professionally to let you win the match !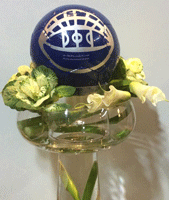 Custom printed balls are ideal for the transport of your advertising message in all target groups. The qualitative nature and haptic of our products let your customers feel to have a high-quality advertising ball in his hands, which will be not put aside like for example a flyer. You present with your own advertising ball a long-lasting and very popular giveaway for different occasions (actions, events, trade fairs, anniversaries, sporting events, etc.) – with ballprint balls it will be really a round matter.
LED flashlights with logo focus
---
Your brand in the right light!
Coloured logo projection onto illuminated objects
Profi Torch

exclusive and high quality LED flashlight with coloured logo projection on illuminated objects.

laser branded logo on the aluminium torch.
exquisite printed gift box.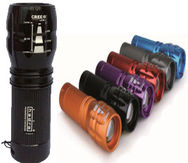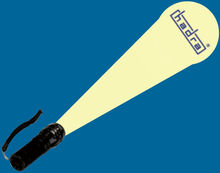 Mini promomtional LED flashlight with coloured logo projection. Small and handy, also suitable as a keychain. Top Giveaway. Logo display at ,day & night'.

---
Billiard- Footballs & Courts
SOCCERPOOL
a new fun sport conquers Europe

SOCCERPOOL Billiard Football - Worldwide deliveries

---